Originally published at https://thedeepdive.ca/xander-resources-plans-trenching-program-at-fenelon/
Xander Resources (TSXV: XND) made a splash in recent months in Quebec's Val D'Or gold district within the prolific gold-rich Abitibi Greenstone Belt. The company has assembled the Senneville Group of Claims, an impressive land package of over 90 square kilometres of contiguous claims located 20 kilometres northeast of Val D'Or, adjacent to Probe Metals discovery, as well as it's 100% owned Blue Ribbon Property near the Fenelon Gold Project.
On August 27, 2020, the Company announced the approval of permits for the Blue Ribbon Property, a 1,885 hectare, 34 claim property located 11 km southwest of the Wallbridge Mining's Fenelon Gold Project. The Blue Ribbon Property is adjacent to Probe Metals to the north and northwest, Midland Exploration to the northeast, and Great Thunder Gold to the east. 
Of significant note, Xander is the only company in the Fenelon Camp known to have surface gold showings, as most of the area is covered with overburden. In 1969, a government geologist named Jerome Remick discovered a trench on the property, exposing a shear zone with ankerite-quartz veins bearing fine visible gold and minor sulphides. In 1986 another government geologist confirmed the original find, with the discovery being enhanced with sample results showing a grade of 8.5 g/t gold.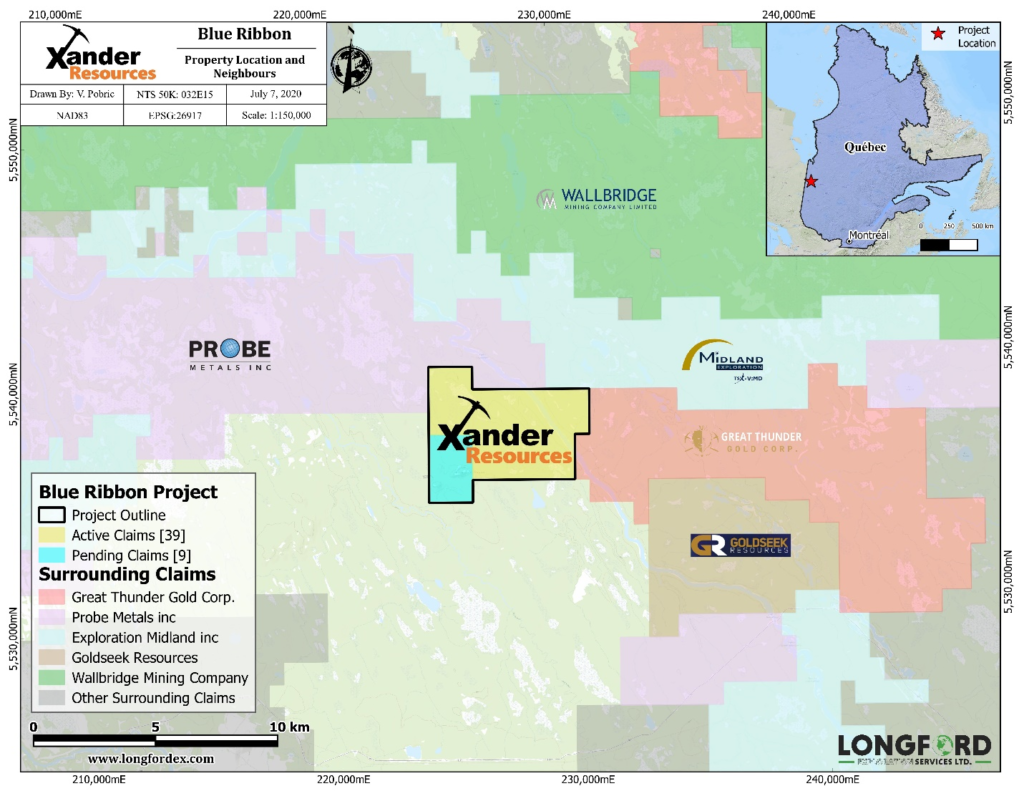 The permitting will allow Xander to conduct a comprehensive program this fall, bringing in heavy machinery such as bulldozers and excavators to clear, expose, and expand the trench and the area around it. A magnetic geophysical survey is also planned as part of the work program. 
The significance of the imminent trenching program was explained by Xander President Rodney Ireland.
"For a Geologically area rich in Gold and new discoveries made in close proximity to the Blue Ribbon, Xander's surface Native Gold makes the Blue Ribbon property by far the best next potential new discovery in the Fenelon Camp at this time. The Company and team are very excited to have received the permit to allow a better understanding of the shear-zone surface Gold occurrences in Fenelon. This is very unique to the area and having the possibility of uncovering the old Gold showings will enable our crews to delineate drill targets for later this Fall."
There are a number of companies that are actively working in the Fenelon Gold Camp: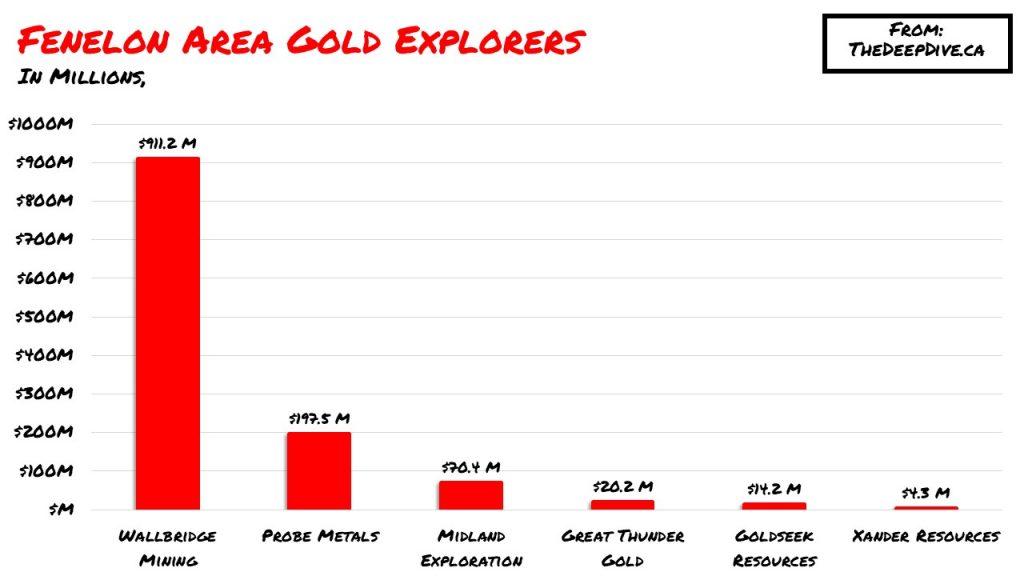 The trenching program can be viewed as an important initial catalyst to enhance Xander shareholder value and draw additional investor interest for the Company, particularly if the program meets the Company's expectations and produces good results. With only 17.2 million shares outstanding and a minimal $5.15 million market capitalization, Xander offers an interesting opportunity for junior gold exploration investors.