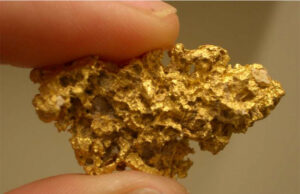 This year has served to be a pivotal year for the gold industry. To combat the coronavirus's economic effects, governments alongside central banks have had to do some extraordinary things to keep their respective economies afloat during these challenging and still very uncertain times.
With all this uncertainty and economic unrest, this is, the type of environment that gold historically has thrived in. Particularly, with all the new debt issuances alongside the expansion of the money supply...
… Junior exploration firm Xander Resources Inc. (TSX-V: XND, FSE: 1XI, Forum) is excited to share its narrative. Focused on developing accretive gold properties within Canada, XND's current focus targets projects located within the Province of Quebec, near the gold mining centre of Val-d'Or and in Fenelon Gold Camp by Wallbridge Mining (TSX: WM).